Renaissance Evolution – Proclaming.
The Chief Cultural Officer Day (28th April)
Designation of Chief Cultural Officer Day in Broward County.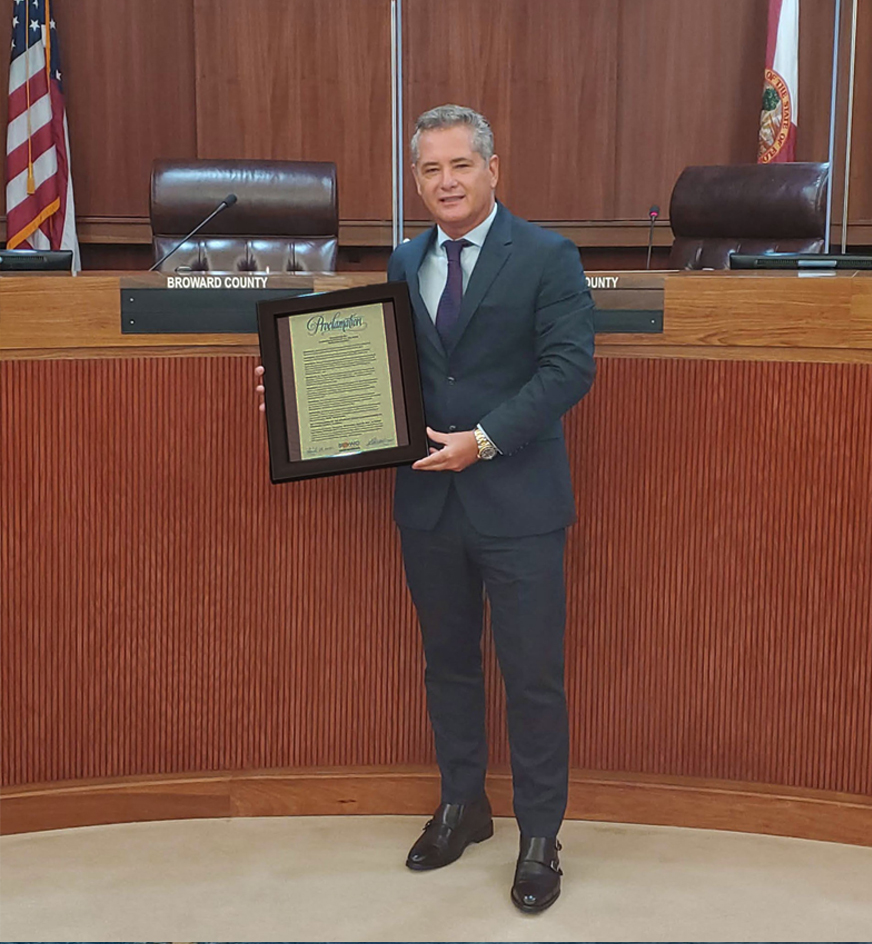 PROCLAMATION
REQUESTED BY COMMISSIONER DALE V.C. HOLNESS BROWARD COUNTY
WHEREAS, global access and international diversity is at the forefront of Broward County representing a major gateway to the world; and
WHEREAS, Broward businesses can leverage our geographic strategic location to do business and build relationships around the world; and
WHEREAS, Broward businesses can benefit from educating its executives to foster and grow international relationships through the innovative concept of the Chief Cultural Officer (CCO). CCO was first presented in 2019 in Broward County at Florida International Trade and Cultural Expo (FITCE) by Dr. Roberto Masiero; and
WHEREAS, Dr. Masiero is the President and Founder of the Renaissance Evolution, a Think Tank based in Washington, D.C. with offices in Broward County and author of the book "Chief Cultural Officer – 8 Pillars toward Sustained Global Influence;" and
WHEREAS, the CCO is breaking through any gaps in C-level suite positions within an organization when it comes to innovating discussions of corporate processes, corporate outcomes, and corporate impact essential for intercultural dialogues as a mean of achieving prosperity and sustainable development; and
WHEREAS, the CCO emphasizes the importance of the world's diverse cultures and the importance of engaging in continuous dialogue to ensure that all members of society benefit from achieving prosperity, sustainable development, and global peace coexistence; and
WHEREAS, the Renaissance Evolution offers a comprehensive training and methodology program available to the business community of Broward County; NOW, THEREFORE, BE IT PROCLAIMED BY THE BOARD OF COUNTY COMMISSIONERS OF BROWARD COUNTY, FLORIDA:
That the Board hereby designates, Wednesday, April 28, 2021, as "CHIEF CULTURAL OFFICER DAY" in Broward County, Florida in celebration of the cultural riches that our community has to offer and to recognize the important role of the Chief Cultural Officer in creating and sustaining this great nation with appropriate ceremonies, activities, and programs.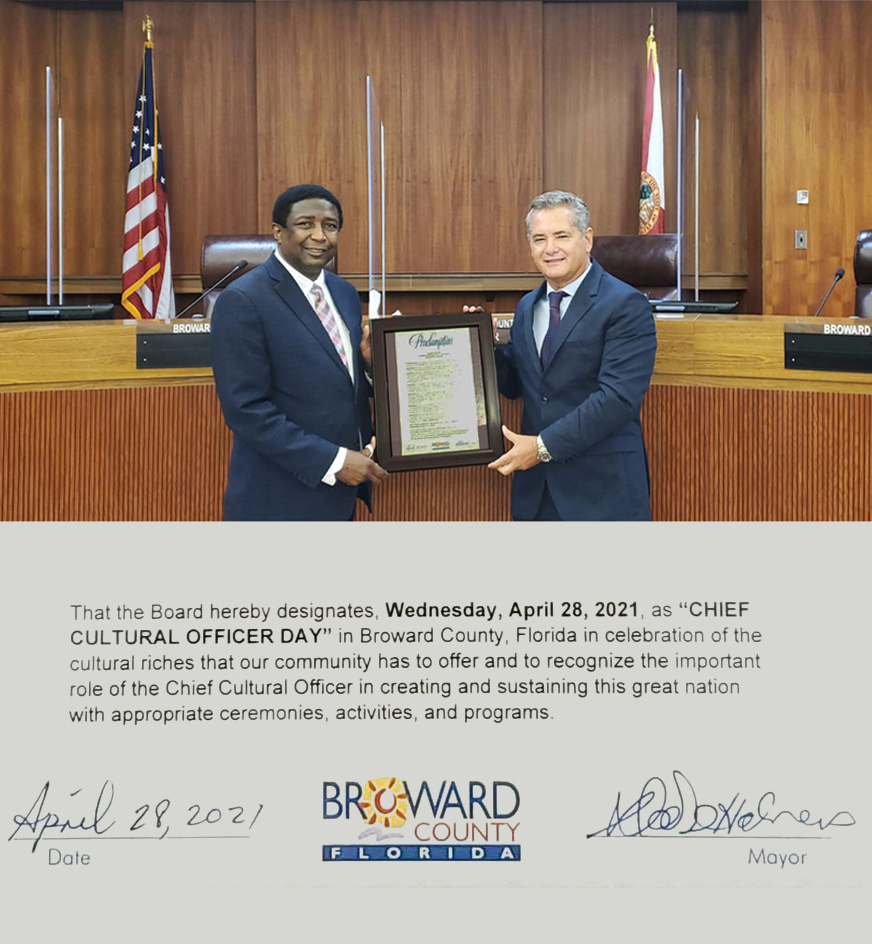 Sign up for Renaissance Evolution emails and updates on upcoming events.