Renaissance Evolution @ Fitce 2018 (Florida International Trade And Cultural Expo)
Introduction of Renaissance Evolution to the Delegates of 63 Countries
Renaissance Evolution introduces itself at the 4th Annual Florida International Trade and Cultural Expo (FITCE 2018).
FITCE 2018 in Florida for a unique opportunity to engage high level government leaders, international trade experts and delegations from around the world to participate in dialogues relating to international trade, foreign direct investment and culture.
The speech of Roberto Masiero, CEO of the think tank Renaissance Evolution said that being an Italian, he's thought about The Renaissance, the age that changed the course of Italy.
The organization wants to do that: positively influence and change for all the countries. Foreign investment in people lives to many Countries around the world. Collaboration between business and culture. Helping Countries to have relationship and collaborations with other Countries through the Culture and the Science.
Greater Fort Lauderdale
Broward County Convention Centre
1950 Eisenhower Blvd Fort Lauderdale FL, 33316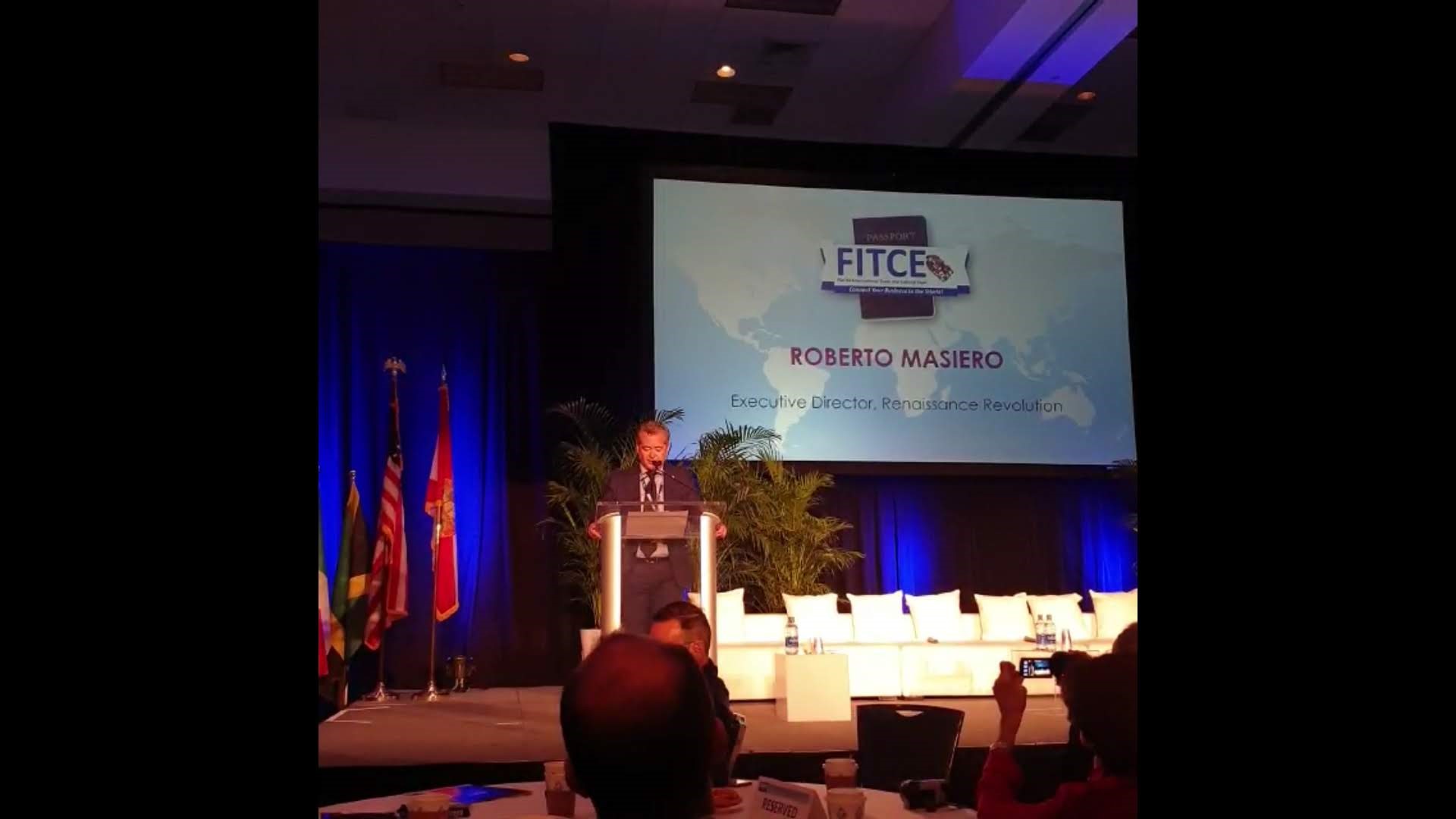 Sign up for Renaissance Evolution emails and updates on upcoming events.